.
Business Loans are unsecured loan provided by Banks & NBFCs to support business of the people. It's a credit facilities provided by Banks to fund a startup expenses or expansion of existing business. There are different types of business loans used for different kinds of needs of different businesses such as Working Capital Loan, Business Term Loan, Startup Loan, E-Commerce Business Loan, Invoice Financing Equipment Financing, Overdraft etc.
Benefits of Business Loan

Business Loans as compare to other loans has its own features and benefits
Interest is Tax Deductible
Interest which you pay on business loan is tax deductible. Since it is an additional amount paid by you to the bank which is paid out from your profit or income, it is eligible for a tax benefits.
Unlike other loans, to get business loan you don't need much documents to get the loan therefore it is easier and quick to get the business loan. Moreover, some banks offer door step services also.
Competitive Interest Rate
Since there is intense competition among banks to grow their own business, the interest rates are quite reasonable but interest rates may vary customer to customer basis depends upon credit worthiness, tenure and the purpose for which the loan is needed.
The Business Loan is an unsecured loan which means that the borrower does not have to provide any security or guarantee documents to the lenders but the property or land must be owned by the borrower to get 100 percent loan disbursement. 
Business Loan Eligibility
Every Bank or NBFC providing business loan have different eligibility requirement and needs. Still there are some common criteria for all the Banks & NBFCs. Before applying it is advisable to check eligibility on Eligibility Calculator.
Documents - Business Loan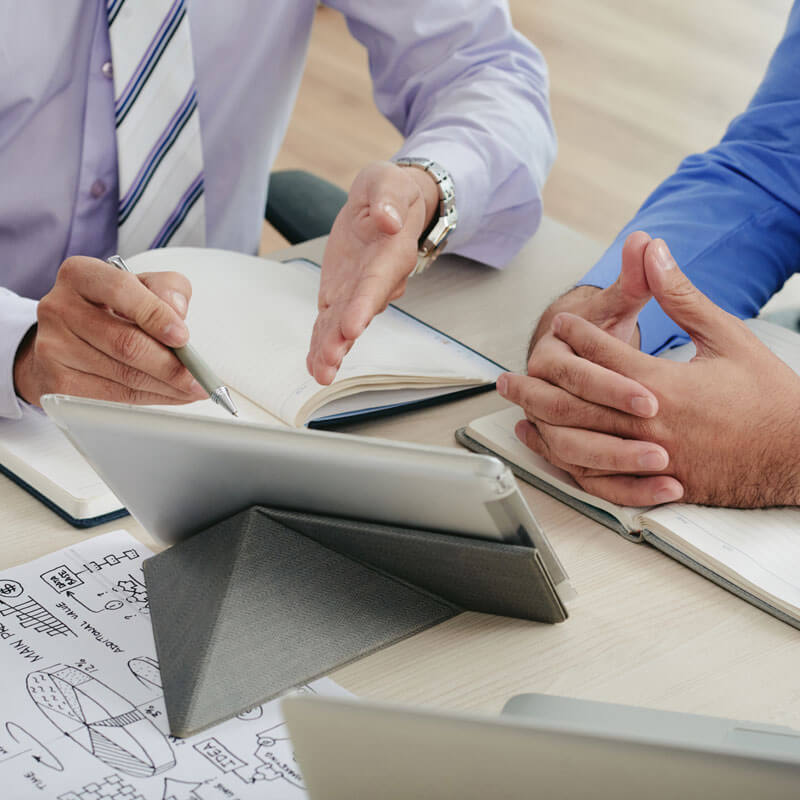 Points To Compare Before You Apply Personal Loan
Compare Interest Rates
It is always good to compare the offers of various Banks and NBFCs before you settle for one. Check and compare the interest rates on personal loan offered by various Banks and NBFCs to get the best and cheapest interest rates on Loans4Dreams.Com. Most banks offer completely fixed rate of interest for the entire tenure of the loan. Make sure that the personal loan that you are taking is also fixed for the entire tenure.
Processing Fees
Compare various banks processing fees on the business loan they offer. Most of the banks have processing fees ranging from 0.5 % to 3 % of the loan amount. Higher processing fees can result in significantly high cost on loan hence, it is important to compare rates for business loan on Loans4Dreams.Com and select the best offer.
Insurance Premium
Some banks may request you to get the insurance policy as it is an unsecured loan. Get the insurance policy which gives you adequate coverage at lowest premium.
Compare Prepayment and Foreclosure Compare Prepayment and Foreclosure
Everyone wants to repay his loan as soon as possible. Sometimes, you want to repay part of the loan i.e. part prepayment or you may want to repay entire loan amount before tenure. Banks levy prepayment or foreclosure charges ranging from Nil to 5 %. Hence, it is important to compare prepayment and foreclosure charges of various banks on Loans4Dreams.Com
FREQUENTLY ASKED QUESTION ON PERSONAL LOAN
BUSINESS LOAN INTEREST RATE COMPARISON OF BEST BANKS
| Bank | Business Loan Interest Rates | Processing Fee |
| --- | --- | --- |
| SBI Business Loan | 11.20% | From 2% to 3% |
| HDFC Bank Business Loan | 15.65% | Starting from 0.99%, Max 2.50% |
| ICICI Bank Business Loan | 16.49% | Starting from 0.99%, Up to 2% |
| Citibank | 16.00% | Upto 2% |
| RBL Bank | 16.25% | 1.80-2.20% of loan amount |
| Tata Capital | 19.00% | From 1.50% to 2.50% |
| Lendingkart | 12.00% | 2% of loan amount |
| Bajaj Finserv | 18.00% | Upto 2% of loan amount |
| IDFC First Bank | 22.00% | 2.00% |
| IIFL | 16.00% | Up to 2% |
| Bank of Maharashtra | 14.50% | 1.00% of loan amount, Min Rs. 1,000 |
| IndusInd Bank | 14.00% | 2.50% |
| Kotak Bank | 16.00% | Upto 2% |
| Fullerton India | 17.00% | 2% |
| Indifi | 24.00% | 2 to 3% |
| Neogrowth | 19.50% | 2.5% of loan amount |
| IDBI Bank | 12.25% | 1.00% |
| Allahabad Bank | 11.15% | Rs. 229 - per lac, Min Rs. 2,038 Max Rs. 22,928 |
| Yes Bank | 16.25% | Up to 2% |
| PNB | 12.65% | 1.8% + taxes |
| OBC | 11.40% | 0.50% of Loan Amount |
| Indian Overseas Bank | 14.90% | Rs. 204 per lakh |
| Dhan Laxmi Bank | 12.90% | |
| DCB Bank | 10.70% | 2% |
| Andhra Bank | 15.75% | Case to Case |
| United Bank of India | 13.00% | 1.15% |
| Corporation Bank | 13.55% | 1.5%, Min Rs. 500 |
| Syndicate Bank | 12.65% | 0.5%, Min Rs. 500 |
| Bank of Baroda | 14.10% | Upto 1.00% |